Our Story
Woodrose Senior Residences Sdn Bhd ("WSR") is a healthcare company operating in the field of Senior Care services.
WSR commenced operations under a new corporate structure in 2015. WSR's current management team is focused on the vision to take the company to the next level of excellence and excellence.
WSR is currently managed by a management team that is quite experienced and has a high level of authority. WSR is led by its Chief Executive Officer who is a medical doctor trained at the University of Manchester in England. He was also assisted and guided by the highly experienced Board of Directors in ensuring that WSR operates and runs professionally and corporately.
At WSR, operational performance and excellent work culture are highly emphasized. Likewise from the aspect of ethical behavior; we believe it leads to achievements that impact industry norms and market expectations.
In conclusion, the practices applied and practiced by WSR are aimed at ensuring a better quality of care and a high level of trust to all our residents and their family members.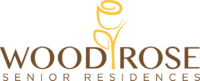 WOODROSE SENIOR RESIDENCES
(207075-U)
Head Office
No. 3, 2nd Floor,
Jalan Tengku Ampuan Zabedah E9/E,
Seksyen 9, 40000 Shah Alam,
Selangor Darul Ehsan,
Malaysia.
Tel: +6014 299 1295
Enquiries: +6012 709 8102
Careline: +6012 433 8102