DATUK IRWAN SHAH BIN ABDULLAH
@ DJ DAVE
Chairman

Datuk Irwan Shah Bin Abdullah, or popularly known as DJ Dave, is a living music icon – a legend and entertainer with a music career spanning almost 50 years. Throughout this time, his popularity and musical endowment has produced over 43 top albums as well as winning numerous awards not only for his music but also for his outstanding efforts as a philanthropist and promotion of social causes. Datuk Irwan is particularly committed when it comes to raising funds and creating awareness for the handicapped and disadvantaged children of Malaysia, as well as his continued support for the Veteran Creative Artists of Malaysia.
The Awards conferred/received by Datuk Irwan include the B.K. (Bintang Kinabalu) (Sabah), P.J.K. (Pingat Jasa Kebajikan) (Selangor), S.S.A. (Selangor), A.S.D.K. (Ahli Setia Darjat Kinabalu) (Sabah) and the P.G.D.K. (Panglima Gemilang Darjat Kinabalu) (Sabah). In addition, he had also received the Universal Peace Federation-World Peace Ambassador awarded by the Inter- Religious and International Federation for World Peace (1998) and the World Peace Ambassador Award from the Dr. Sun Yat Sen Foundation (1999).
Besides being an established singer, writer, producer, mentor to young artistes and philanthropist, Datuk Irwan is an accomplished entrepreneur and his strong business acumen and experience includes: Director, Renewables Plus Sdn Bhd (RPSB) from 2010 to present; President, National Artist Foundation Malaysia (YKAT) from June 2012 to present; President, Malaysia Masters Badminton Association (MMBA) from 2019 to present; Director, Koperasi Amanah Pelaburun Berhad (KAPB) from 2019 to present; and Director, Awesome TV from 2020 to present.
At a healthy 75 years, Datuk Irwan Shah still represents Malaysia in Seniors International Badminton tournaments across the globe from the World Morning Cup Badminton Championship @ Taipei, Taiwan, to the BWF Senior Masters Championship in Poland. His strong belief in healthy ageing as one of life's cornerstones augurs well for Woodrose Healthcare's quest to elevate elder care to the next level.
BERNARD ABD. RASHID LAWRENCE
Vice-Chairman
Bernard has 30 years of experience in the corporate and legal sectors. He holds a Bachelor's Degree in Law (Hons) from University of Warwick, a Master's Degree in Law from the University of Malaya, and was most recently awarded a Postgraduate Diploma in International Arbitration from the Chartered Institute of Arbitrators this year. He was called to the English Bar in 1996 and is a Barrister of Grays Inn, London as well as a KLRCA empaneled CIPAA Adjudicator and actively adjudicates construction disputes.
In his early career, Bernard served as Head of Legal for a local bank in Malaysia and later became a legal adviser to a subsidiary of Telekom Malaysia Berhad as well as a Group Legal Adviser to the Articulate Group of Companies. He was also a partner and active litigator at Sivananthan, Advocates & Solicitors.
Today, Bernard the Managing Partner of Messrs B H Lawrence & Co, Advocates & Solicitors and also heads the firm's Corporate and Conveyancing Department.
Besides his position on the Board of Woodrose Senior Residences Sdn Bhd, he is also an Independent Non-Executive Director, Chairman of the Nomination Committee; Chairman of the ESOS Committee and a member of the Risk Assessment Committee; and a member of the Remuneration Committee of Iskandar Waterfront City Berhad. He is also a Senior Independent Non-Executive Director; Chairman of the Nomination Committee; Chairman of Remuneration Committee; and member of the Audit and Risk Assessment Committee of Knusford Berhad since April 2013.
S. INDRAN
Executive Director, Marketing & Communications

Indran's 25 years of experience in the creative industry has gained him the trust of his clients, and respect from his team. With a Master's Degree in Business Administration (International Business) from University of East London, UK, Indran is part of the Board of Directors for Woodrose Senior Residences as well as the founding member and Chief Executive Officer of an award winning creative agency, Rethink Sdn Bhd.
Indran is as meticulous and passionate in his business management as he is personally overseeing the creative processes of his agency. With a study major in Graphic Design from the Malaysian Institute of Art and Advertising from IACT, his long and established career experiences were gained from working for various agencies. He climbed the ranks from a Graphic Designer to Art Director and subsequently, Design Director and was a pioneer in contributing to the company's growth from a two-person agency into an award winning medium sized company.
Indran has also managed a wide spectrum of accounts from sectors comprising infrastructure and construction, manufacturing, services, financial institutions, plantations, farming, education institutions, FMCG, defense, oil & gas, real estate, technology and telecommunications. Today, Indran brings his wealth of experience in branding, sales and marketing to the Board of Woodrose to guide and assist Woodrose in those areas.
GARY LIM
Executive Director
A member of the Malaysian Institute of Certified Public Accountant and Malaysian Institute of Accountants, Gary started his professional accounting career in Deloitte Kassim Chan in 1989, where he acquired knowledge, experience and exposure in management consultancy, taxation & accounting and auditing standards.
He joined Arab-Malaysian Corporation Berhad (Amcorp) in 1995 where he held various senior management positions and served as a board member for numerous subsidiaries of Amcorp. He left Amcorp Group in 2003 as the Chief Financial Officer of MCM Technologies Berhad, a subsidiary of Amcorp.
He then held multiple senior management positions, and served as a board member of various established private limited and public listed companies in Malaysia where he was a promoter and Executive Director of Ruby Quest Berhad and Asia Bioenergy Technologies Berhad in 2005 and 2008 respectively. Today, he is the Chief Strategy Officer of Nova Pharma Solutions Berhad; an Independent Non-Executive Director cum Audit Committee Chairman of Knusford Berhad and Iskandar Waterfront City Berhad; as well as an Non-Independent Non-Executive Director of Econframe Berhad.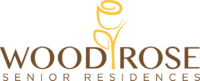 WOODROSE SENIOR RESIDENCES
(207075-U)
Head Office
No. 3, 2nd Floor,
Jalan Tengku Ampuan Zabedah E9/E,
Seksyen 9, 40000 Shah Alam,
Selangor Darul Ehsan,
Malaysia.
Tel: +6014 299 1295
Enquiries: +6012 709 8102
Careline: +6012 433 8102