SRI RAHAYU BINTI HJ TAMIN
Chief Operating Officer
A graduate in Business Studies and Executive Secretaryship, Rahayu has over 19 years of professional experience with strong commercial, communication and influencing skills. She began her career with Sunway Group of Companies as a Corporate Services Secretary where she was involved in liaising with local authorities on projects being developed by the company as well as responsibilities in the preparation of Business Plans for Sunway City Berhad. Her versatility in coping and adapting to different working environments has allowed her to climb the corporate ladder within a short span of time.
Prior to joining Woodrose Senior Residences as the Head of Operations, in a construction company leading it to successfully receive its PKK Class A (G7) license. Recently promoted to the position of Chief Operating Officer of Woodrose Healthcare Sdn Bhd she oversees the medical operations of the Group; ensures the excellent care and well-being of residents and manages Infrastructure Planning & Development.
USTAZ ABDULLAH BASRI
Religious Teacher

Beginning his education at Madrasah Tahfizul Quran Penanti, Penang, Ustaz Abdullah Basri graduated with excellence in Hafazan. He then pursued an education in Islamic Studies and Arabic Language at Miftahul Ulum Sri Petaling. Here he acquired Sanad in Sihah Sittah, Sahih Bukhari, Sahih Muslim, Sahih Abu Daud, Sahih Tarmizi, Sahih Nasai, and Sahih Ibnu.
He has extensive experience as an Islamic educator. Ustaz Abudullah Basri teaches at Madrasah Nurul Iman, Shah Alam and serves as an Imam at Surau As Salaam Sri Mahligai.
Ustaz Abdullah Basri is also a religious teacher at Woodrose Senior Residences. He facilitates pastoral care and support for our elders and staff.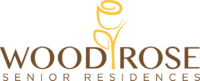 WOODROSE SENIOR RESIDENCES
(207075-U)
Head Office
No. 3, 2nd Floor,
Jalan Tengku Ampuan Zabedah E9/E,
Seksyen 9, 40000 Shah Alam,
Selangor Darul Ehsan,
Malaysia.
Tel: +6014 299 1295
Enquiries: +6012 709 8102
Careline: +6012 433 8102