DR RISHIKESAN KUPPUSAMY
Consultant Neurologist
As a Consultant Neurologist at Pantai Hospital Kuala Lumpur as well as a Director for the Daehan Rehabilitation Hospital, Dr Rishi played a key role in setting up Malaysia's first 24-hour dedicated acute stroke service in UMMC.
He has had patients with stroke conditions, Parkinson's related disorders, dementia syndromes, epilepsy, chronic headaches and he also co-manages spinal cord disorders with neurosurgeons.
WAHIDA AMILIN MOHD NASIR
Physiotherapist
With a Bachelors Degree in Physiotherapy from IIU, Malaysia, Wahida is an integral part of our team and plays an important role as our in-house geriatric care physiotherapist. She plans and administers a range of treatments and therapeutic exercise programs for patients on an individual as well as group basis. Her role also extends to daily reports on patient progress and is in constant communication with family members. Wahida's expertise also allows her to provide rehab post CVA and general wellness for our elder residents.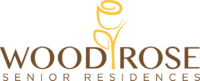 WOODROSE SENIOR RESIDENCES
(207075-U)
Head Office
No. 3, 2nd Floor,
Jalan Tengku Ampuan Zabedah E9/E,
Seksyen 9, 40000 Shah Alam,
Selangor Darul Ehsan,
Malaysia.
Tel: +6014 299 1295
Enquiries: +6012 709 8102
Careline: +6012 433 8102