Day Care
Our Day Care service is suitable for elders with early dementia or Alzheimer's, physical frailty or those who want a more active social environment or just want a change of scenery during the day.
Residential Care
Our Residential Care is for elders who find it hard to cope with no assistance, helping them maintain their independence in tasks such as personal hygiene, dressing, eating and mobility.
Nursing
We welcome anyone who requires extra nursing care and around the clock support. The elder will receive beneficial services and assistance as well as additional toilet services.
Respite & Short Stay
Anyone looking for a temporary stay care is welcomed here at Woodrose. Our Respite stays are tailored to each individual's care needs ranging from a few days to as long as they require.
Memory Care
Our Memory Care service helps our elders with memory challenges (Alzheimer's or Dementia) to live better with improved mental capacity as they need more care and support as their condition progresses.
Services included in Basic Fees
Accommodation with air-conditioning

Individual personal care and support

Home-cooked meals with special diets and personal preferences catered for individuals

Laundry including personal clothing, bedding and towels

Activities and entertainment which varies according to residents needs and interests

Range of activities include religious teaching, gardening, baking, arts and craft, and arranging regular day trips

Physical therapy: Group & individual
Additional Services
Therapies according to residents' needs and preferences

Hair dressing

Private dental/optician appointments

Private physiotherapist

Hydrotherapy 

Private doctor appointments

Transport and nurse escort to private appointments at *additional costs
*Terms and conditions apply, actual cost may vary depending on mode of transportation and other services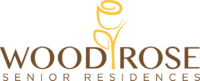 WOODROSE SENIOR RESIDENCES
(207075-U)
Head Office
No. 3, 2nd Floor,
Jalan Tengku Ampuan Zabedah E9/E,
Seksyen 9, 40000 Shah Alam,
Selangor Darul Ehsan,
Malaysia.
Tel: +6014 299 1295
Enquiries: +6012 709 8102
Careline: +6012 433 8102