PRIVACY POLICY
BY REGISTERING FOR OR USING THE WOODROSE SENIOR RESIDENCES SDN BHD ("WOODROSE") WEBSITE AND OTHER ONLINE PLATFORMS (COLLECTIVELY, THE "PLATFORMS"), YOU AGREE TO THE FOLLOWING PRIVACY POLICY.
Personal Data
Personal data is specific information about personal or factual characteristics relating to a certain natural person or a natural person who can be specified. This includes information such as your real name, address, telephone number and date of birth. Information which cannot be directly linked to your real identity – such as favourite websites or number of users of a site – is not considered personal data.
The personal data that Woodrose retains are sourced from information provided by you in past/current dealings with Woodrose and/or may be provided by you in the future through your use of products and/or services provided by Woodrose.
Where you provide Woodrose with personal data relating to third parties, you confirm that you are authorised to or have obtained the prior consent of such third parties before providing Woodrose with the same.
Collection and Usage of Your Personal Data
Woodrose collects, processes and retains personal data for its legitimate functions, including but not limited to:
(i)    effecting matching of posts between participants or suppliers and users;
(ii)   managing and administering your account(s);
(iii)  dealings with suppliers and business associates;
(iv)   advertising products and services provided by Woodrose;
(v)    managing the security and safety of Woodrose premises and facilities;
(vi)   conducting customer satisfaction surveys; and/or
(vii)  for such other purposes as may be required by law.
Where the personal data is indicated as being mandatory, Woodrose may in certain instances be faced with delays or be unable to provide you with the contracted services which you require should you fail to provide Woodrose the required personal data.
We use the personal data which you have made available to us exclusively for technical administration of the web pages and to fulfil your wishes and requests. In turn, it helps us improve the services we offer to you, and to make our website's content and services easier to use and more appropriate to you.
Only when you have previously granted your approval or – if stipulated by legal regulations – have not raised an objection do we also use this data for product-related surveys and marketing purposes.
Woodrose does not share, sell, transfer or otherwise disseminate your personal data to third parties and will not do so in future, unless required by law, or unless you have given express consent to do so. For instance, it may be necessary to pass on your phone number to our suppliers or representatives when you are successfully matched on Woodrose for ease of contact.
Information from Woodrose
Woodrose would like to contact you in order to provide you with the latest information about updates to our website or our offers, news, products and services. If you contact or register with Woodrose on our web pages, we sometimes request that you indicate whether or not you would like to receive direct advertising material from us. If you are already a customer of Woodrose, you will naturally continue to receive necessary information about important changes.
Use of Web Tracking
We use tracking software to determine how many users visit our website and how often. We do not use this software to collect individual personal data or individual IP addresses. The data are used solely in anonymous and summarised form for statistical purposes and for developing the website.
Security
Woodrose takes all of the necessary technical and organisational security measures to protect your personal data from being lost or misused. For instance, your data is saved in a secure operating environment which is not accessible to the public. In certain cases, your personal data is encrypted by Secure Socket Layer technology (SSL) during transmission. This means that an approved encryption procedure is used for communication between your computer and the Woodrose servers if your browser supports SSL.
Should you wish to contact Woodrose by e-mail, we would like to point out that the confidentiality of the information sent cannot be guaranteed. The contents of e-mail messages can be read by third parties. We therefore recommend you send us confidential information only by post.
Right to Information
Upon written request, we will inform you what personal data (e.g. name, address) we have saved on you.
The Personal Data Protection Act 2010 of Malaysia grants you certain rights to seek access to and/or to correct personal data retained by Woodrose. This right may be exercised at any time, however, please be advised that in certain limited circumstances, your rights may be restricted pursuant to the Personal Data Protection Act 2010.
Should there be any change in your personal data, it shall be your responsibility to advise and update Woodrose in writing.
Should you have any questions regarding your personal data, please contact our Data Protection Officer at any of the addres provided below:
WOODROSE SENIOR RESIDENCES SDN. BHD.
(207075-U)
(Formerly known as Millennial
Luxe Living Sdn Bhd)
Corporate Office
No. 3, 2nd Floor,
Jalan Tengku Ampuan Zabedah E9/E,
Seksyen 9, 40100 Shah Alam,
Selangor Darul Ehsan,
Malaysia.
Tel: +6011 7312 7576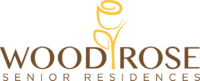 WOODROSE SENIOR RESIDENCES
(207075-U)
(Formerly known as Millennial
Luxe Living Sdn Bhd)
Corporate Office
No. 3, 2nd Floor,
Jalan Tengku Ampuan Zabedah E9/E,
Seksyen 9, 40100 Shah Alam,
Selangor Darul Ehsan,
Malaysia.
Tel: +6011 7312 7576